Home &gt Timeflow &gt TimeFlow TIV Photos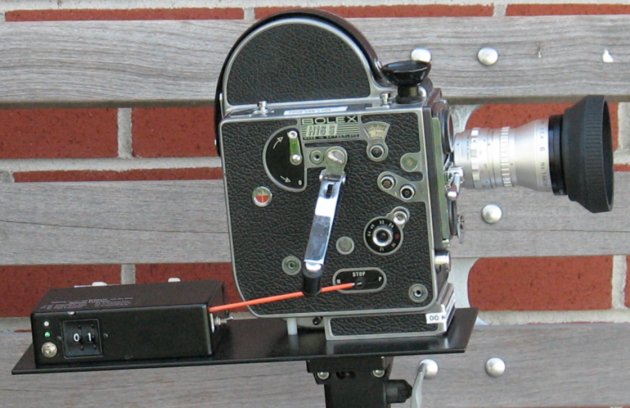 The coupler gets screwed into the single-frame release slide of the Bolex. It can be left on the camera. You can still wind the camera and shoot full-speed with it attached.
Filming parameters are entered with the two thumbwheels and pushbutton. The two high-intensity LEDs provide feedback and running status
Here's the TIV-300B on location near the Brooklyn Bridge.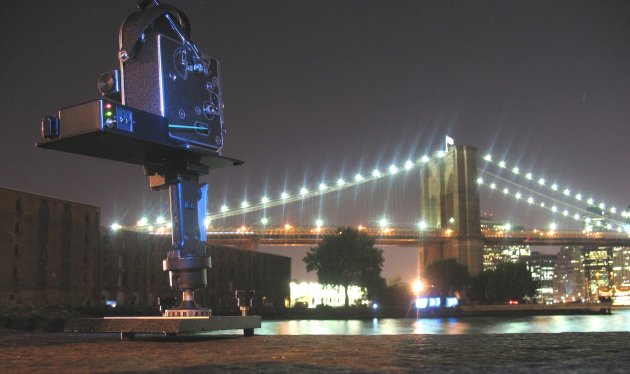 Krasnogorsk-3 with TIV mounted.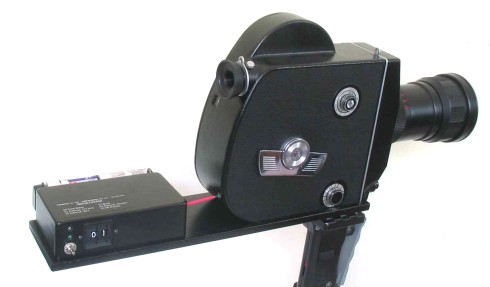 Scoopic with TIV mounted.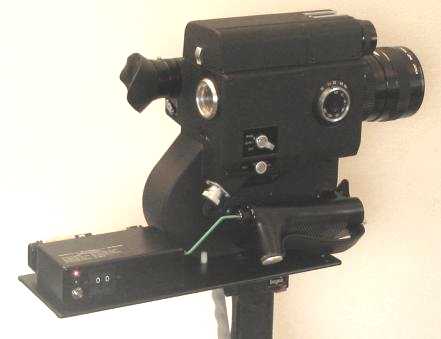 Beaulieu with TIV mounted.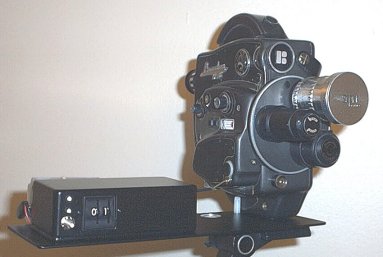 Kinoflex 8mm with TIV mounted.