Home &gt Revolution Motor &gt Revolution Bolex &gt Pictures
Revolution Bolex Product Photo Gallary
Summer 2009 Revision
This is the lastest and current revision. The 4-pin XLR has been replaced by a Molex connector for power input. You can order it with an XLR power input, but the Molex connector has advantages.
The power input has been moved to the front and the control box input is at the back.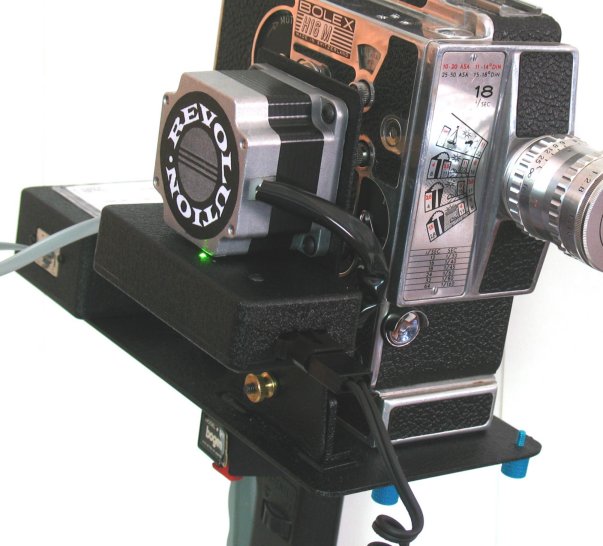 The Molex jack is dyed black, to match the finish, but below is one with a white jack.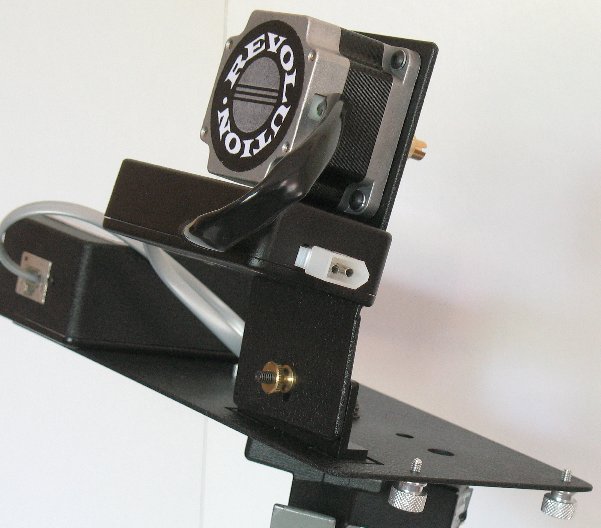 Summer 2008 Revision
The base has been squeezed down, and the control box can be mounted in back.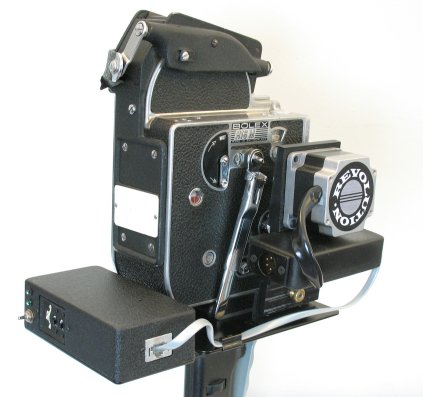 Revolution Bolex on Location at a BMW Plant.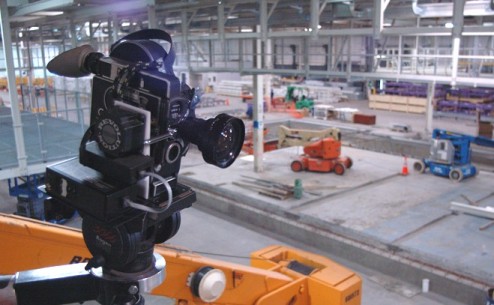 Below is the earliest-model Revolution on location at a Norwegian fjord.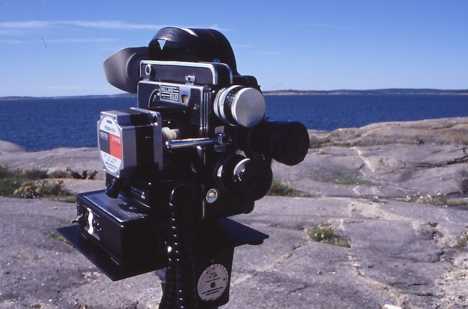 If you want too see what was being filmed, click play!